Species Profile | Images | Breeding Report | Similar Species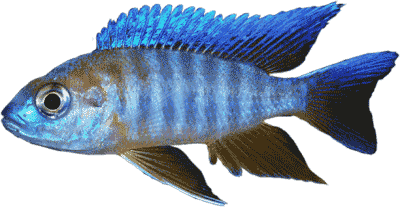 back to the cichlid index
How to look after


Altolamprologus calvus



Poll, 1978
There are several colour variants of Altolamprologus calvus, ranging from almost white to almost black. All live amongst the rocks in the shoreline of Lake Tanganyika
more images here
(Other members of the genus Altolamprologus)
ADULT SIZE: 15 cm
WATER CONDITIONS: Moderately hard and alkaline
TEMPERATURE RANGE: 25-27 C
FOOD: Feed Altolamprologus calvus predominantly live foods
DISTRIBUTION: This species comes from Lake Tanganyika

(3) 1-1.5" Altolamprologus calvus Black TR Live Freshwater Tropical Cichlid Fish
Current price: $40.00
Time left: 27d 21h 1m
5 Altolamprologus Sumbu Dwarf (EXTREMELY RARE)
Current price: $245.00
Time left: 2d 16h 10m
AQUARIUM CARE: Altolamprologus calvus is a relatively peaceful cichlid, that lives in rocky areas in Lake Tanganyika, where it feeds upon smaller fish and invertebrates. There are several colour variations of this cichlid, ranging from black to almost white. It really does like to weave between narrow crevices amongst the rocks, and this environment should be replicated in the aquarium. A high protein livefood diet is essential.
Lake Tanganyika cichlid tank, possibly also stocked with more robust rainbowfish species
BREEDING: Substrate spawner. This fish will spawn in a cave with narrow entrance.
Have you bred Altolamprologus calvus? Why not fill in a breeding questionaire?, or examine existing Altolamprologus calvus breeding reports