Species Profile | Images | Breeding Report | Similar Species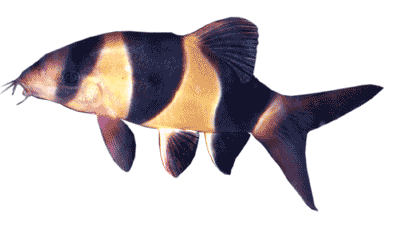 back to the loach index
How to look after


Botia modesta


Red finned loach




Bleeker, 1865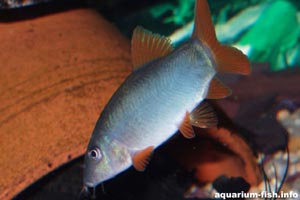 This can be an aggressive loach, and should be kept away from smaller species
more images here
(Other members of the genus Botia)
ADULT SIZE: 20 cm
WATER CONDITIONS: Not critical
TEMPERATURE RANGE: 23-27 C
FOOD: Feed Botia modesta live and dried foods
DISTRIBUTION: This species comes from Malaysia, Thailand, Vietnam

Tiger Botia Loach Live Freshwater Aquarium Fish
Current price: $11.30
Time left: 2d 2h 28m
Live Peaceful Freshwater Fish - 3x 1.5" Clown Loach (Tiger Botia) - Snail Eater!
Current price: $29.99
Time left: 29d 16h 1m
AQUARIUM CARE: This is a hardy loach, but one that is often not that visible in an aquarium setting. Hiding places should be provided for each fish and they will most certainly use them - coming out at night to search amongst the gravel for food remnants. This species has been reported to be aggressive and perhaps even eat smaller fish. It also digs up plants, and forethought is required before choosing this species.
BREEDING: Unknown
Have you bred Botia modesta? Why not fill in a breeding questionaire?, or examine existing Botia modesta breeding reports