Species Profile | Images | Breeding Report | Similar Species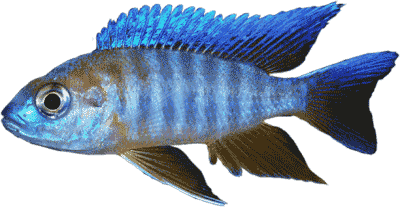 back to the cichlid index
How to look after


Geophagus Steindachneri


Red Humped Eartheater




Eigenmann & Hildebrandt, 1910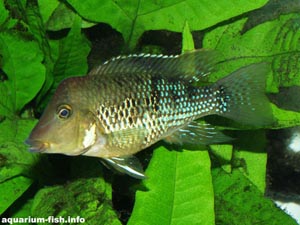 Notice the orange patches in the corner of its mouth; an attempt to mimic eggs during spawning.
more images here
(Other members of the genus Geophagus)
ADULT SIZE: 20 cm
WATER CONDITIONS: Moderately soft and acidic
TEMPERATURE RANGE: 24-28 C
FOOD: Feed Geophagus Steindachneri live and dried foods
DISTRIBUTION: This species comes from Colombia

(3) Gymnogeophagus Balzanii American Eartheater Cichlids Geophagus Fish
Current price: $39.99
Time left: 7d 16h 2m
(3) 3" Geophagus Brasiliensis Pearl Cichlid American Live Tropical Fish
Current price: $35.99
Time left: 7d 16h 2m
AQUARIUM CARE: A fairly peaceful burrowing species, that sifts through the substrate looking for food. Males have a distinct bump on their heads.

A Larger tank is preferred, as this species can grow quite large. Ideally an aquarium set-up would include a few inches of sand or fine gravel, with numerous rocks, and very good filtration. Continual earth shifting is a messy business.
BREEDING: Males can be aggressive at times, especially during spawning, so it is wise to keep 2-3 females with a male. They are typical polygamous cichlids; one male maintains several females. As soon as the eggs are laid, they are taken up by the female. She is a mouth brooder, and the male plays no further part. Females with young and eggs are more aggressive than at other times, and are probably best left with no tankmates. The fry will be released after about 3 weeks of care in the safety of the mothers mouth.
Have you bred Geophagus Steindachneri? Why not fill in a breeding questionaire?, or examine existing Geophagus Steindachneri breeding reports