Species Profile | Images | Breeding Report | Similar Species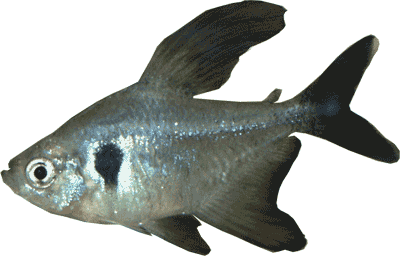 back to the characin index
How to look after


Megalomphodus megalopterus


Black Phantom Tetra




Eigenmann, 1915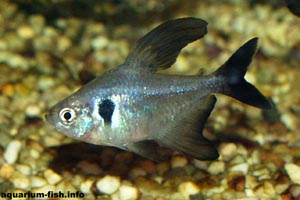 An aquarium favourite, Megalomphodus megalopterus is most at home in a planted Amazon-style tank
more images here
(Other members of the genus Megalomphodus)
ADULT SIZE: 5 cm
WATER CONDITIONS: Not critical
TEMPERATURE RANGE: 22-28 C
FOOD: Feed Megalomphodus megalopterus live and dried foods. Black Phantom tetras relish live foods. When possible offer frozen bloodworm, Daphnia, Artemia etc.
DISTRIBUTION: This species comes from Brazil
SEXUAL DIFFERENCES: Although patterning is broadly similar, males tend to have fuller fins, particularly a longer dorsal fin. Females have some redness in their fins and (to a lesser extent) body, whilst males are more silver. As with many species of fish, females also tend to be somewhat fuller bodied.

(10) 1-1.5" Black Phantom Tetra Hyphessobrycon megalopterus live fresh tropical
Current price: $35.00
Time left: 27d 17h
AQUARIUM CARE: This tough and easy to keep tetra is an aquarium favourite, and this is no surprise, as it thrives in almost any water conditions (but preferably softer), and over a broad temperature range. It is peaceful enough, and like other tetras, should be kept in a shoal of at least 6-8 individuals.
A good community species, but most at home in an Amazon-style set up; lushly planted with open areas for swimming, and partially shaded with floating plants.
BREEDING: In order to breed this species, the water shoft be softer and more acidic. This can be achieved by the addition of peat to a filter, or by topping up a tank over a period of days with reverse osmosis water. A typical egg scatterer that is best spawned in a separate breeding tank over marbles.
Have you bred Megalomphodus megalopterus? Why not fill in a breeding questionaire?, or examine existing Megalomphodus megalopterus breeding reports