Species Profile | Images | Breeding Report | Similar Species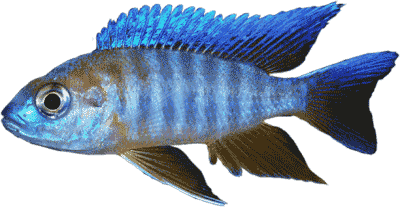 back to the cichlid index
How to look after


Melanochromis johanni


Johanni Mbuna




Eccles, 1973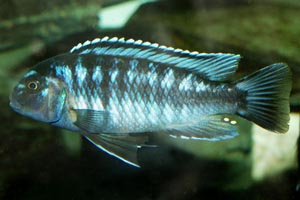 johanni males are considerably less aggressive than other Melanochronis species
more images here
(Other members of the genus Melanochromis)
ADULT SIZE: 12 cm
WATER CONDITIONS: Moderately hard and alkaline
TEMPERATURE RANGE: 25-28 C
FOOD: Feed Melanochromis johanni a predominantly vegetarian diet
DISTRIBUTION: This species comes from Lake Malawi

Melanochromis Golden Auratus - Malawi Mbuna - African Cichlid Live Tropical Fish
Current price: $27.99
Time left: 7d 15h 58m
Melanochromis Golden Auratus - Malawi Mbuna - African Cichlid Live Tropical Fish
Current price: $69.99
Time left: 7d 15h 58m
AQUARIUM CARE: Probably the least aggressive Melanochromis (certainly when compared to M. auratus and M. chipokae), though still quite boisterous like all mbunas. Best kept in a group, one male to several females. Sexing is simple as males are black with light blue patterning, whilst females (and juveniles) are generally yellow (see pictures). Like all mbunas it will graze on algae and plant matter, and should be fed foods with some vegetable component.
Best kept in a well-stocked mixed mbuna tank, or in a larger species group, preferably with two to three times the number of females than males. Tank décor should be rocky, with caves and passageways. Plants will usually be disturbed (with the exception of Anubias, java fern and perhaps Vallisneria.

For more about a typical tank set-up see Setting up a Lake Malawi Cichlid Aquarium.
BREEDING: A typical maternal mouthbrooder
Have you bred Melanochromis johanni? Why not fill in a breeding questionaire?, or examine existing Melanochromis johanni breeding reports