Species Profile | Images | Breeding Report | Similar Species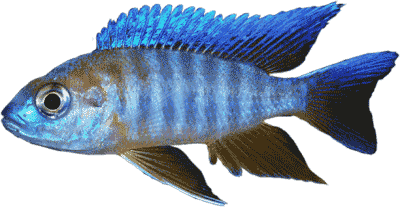 back to the cichlid index
How to look after


Metriaclima estherae


Red zebra




Konings, 1995

(Other members of the genus Metriaclima)

ADULT SIZE: 12 cm

WATER CONDITIONS: Moderately hard and alkaline

TEMPERATURE RANGE: 25-28 C

FOOD: Feed Metriaclima estherae a predominantly vegetarian diet

DISTRIBUTION: This species comes from Lake Malawi

Metriaclima sp. "cherry red Zebra" mbuna Cichlid, Guaranteed
Current price: $55.99
Time left: 29d 10h 8m
Metriaclima sp. "cherry red Zebra" cichlid FREE OVERNIGHT SHIPPING
Current price: $48.97
Time left: 29d 10h 9m
AQUARIUM CARE: A moderately aggressive mbuna, that is best kept in a rocky tank with other Mbunas. It is a typical reef-dwelling plankton-feeder, that is both hardy and colourful; great for beginners. In the aquarium they will take most prepared foods. Males can be blue or pinky (see image), and females can be solid orange, or a blotchy pattern (see images below).


For more about a typical tank set-up see Setting up a Lake Malawi Cichlid Aquarium.
BREEDING: A typical maternal mouthbrooder, that breeds quite readily. Generally eggs are laid on a pre-cleaned stone, and are then gathered up and cared for in the females mouth. This is one of the easier species to spawn and maintain. If they do not breed, removing some of the more aggressive tank mates will often do the trick. Water changes also seem to stimulate breeding behaviour.
Have you bred Metriaclima estherae? Why not fill in a breeding questionaire?, or examine existing Metriaclima estherae breeding reports