Species Profile | Images | Breeding Report | Similar Species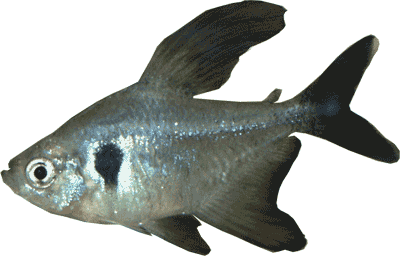 back to the characin index
How to look after


Paracheirodon innesi


Neon tetra




(Myers, 1936)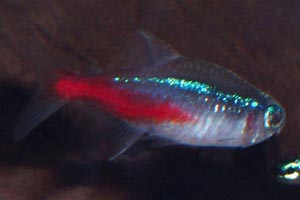 The neon tetra is probably the most instantly recognisable aquarium species
more images here
(Other members of the genus Paracheirodon)
ADULT SIZE: 4 cm
WATER CONDITIONS: Moderately soft and acidic
TEMPERATURE RANGE: 23-27 C
FOOD: Feed Paracheirodon innesi small live-foods and fine grade dried foods. Although not fussy eaters, live foods are relished by this species.
DISTRIBUTION: This species comes from Peru

Brilliant White Neon Tetra (Paracheirodon innesi var. "Brilliant White") - Tank-
Current price: $19.24
Time left: 11d 8h 30m
Neon Tetras - Live Tropical Community Fish Tetra Paracheirodon innesi Aquarium
Current price: $21.99
Time left: 11d 6h 59m
AQUARIUM CARE: This is probably the most immediately recognisable aquarium fish. And with good reason; neon tetras are stunning looking fish, especially in a large shoal in a planted tank. They are very easy to keep, and breeding, though tricky is possible. The use of soft water is best, and although they are often seen in harder water mixed community tanks, certainly do better in a large group in softer water with more peaceful tankmates.
Neon tetras look their best (and are generally happiest) in a dark planted tank with driftwood, and plenty of floating and non floating vegetation, simulating the Upper Amazon jungle pools fron which it hails. Read more about Amazon biotope aquariums here.
BREEDING: Soft acidic water is necessary. This is a typical egg scatterer and so spawning over marbles is appropriate. Good conditioning is required to bring this species to spawning condition, but this is easily achieved with livefoods such as worms, artemia and daphnia.
Have you bred Paracheirodon innesi? Why not fill in a breeding questionaire?, or examine existing Paracheirodon innesi breeding reports