Species Profile | Images | Breeding Report | Similar Species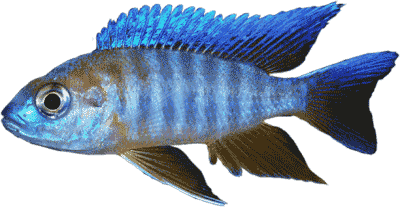 back to the cichlid index
How to look after


Pelvicachromis pulcher


Kribensis, Purple cichlid




(Boulenger, 1901)

(Other members of the genus Pelvicachromis)

ADULT SIZE: 10 cm

WATER CONDITIONS: Not critical

TEMPERATURE RANGE: 24-28 C

FOOD: Feed Pelvicachromis pulcher live and dried foods

DISTRIBUTION: This species comes from Nigeria

(2) 2-3" Pelvicachromis sacrimontis Giant Kribensis WILD Live Fresh Tropical
Current price: $30.00
Time left: 29d 15h 6m
Nice wild pair Pelvicachromis sacrimontis green!!!
Current price: $49.99
Time left: 15d 14h 8m
AQUARIUM CARE: A generally peaceful cichlid, except at spawning times. Due to it's attractive colouration, ease of breeding and small size it is a very popular aquarium fish. Prefers a well planted tank with bogwood, caves, leaf litter, and low level planting.
Kribensis make good community fish until they spawn, when they get very aggressive. In a larger (4 foot) community tank, spawning is possible as long as there is plenty of planting and hiding spaces, otherwise other tank mates will be chased incessantly.
BREEDING: Displaying Kribs are surely a sight to behold. Most strains are easy to spawn, and will guard their young. They herd their shoal of fry around the tank, taking very special care of them. Fry will take refuge in the parents mouth.
Have you bred Pelvicachromis pulcher? Why not fill in a breeding questionaire?, or examine existing Pelvicachromis pulcher breeding reports