Species Profile | Images | Breeding Report | Similar Species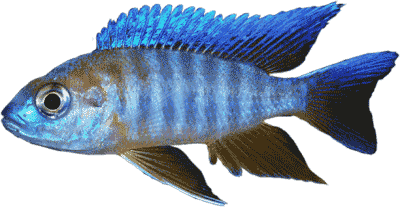 back to the cichlid index
How to look after


Pelvicachromis taeniatus



(Boulenger, 1901)

(Other members of the genus Pelvicachromis)

ADULT SIZE: 9 cm

WATER CONDITIONS: Not critical

TEMPERATURE RANGE: 25-29 C

FOOD: Feed Pelvicachromis taeniatus live and dried foods

DISTRIBUTION: This species comes from Cameroon, Nigeria

Nice wild pair Pelvicachromis sacrimontis green!!!
Current price: $49.99
Time left: 15d 14h 11m
(2) 2-3" Pelvicachromis sacrimontis Giant Kribensis WILD Live Fresh Tropical
Current price: $30.00
Time left: 29d 15h 10m
AQUARIUM CARE: Enjoys a well planted tank with thickets and bogwood.
BREEDING: Cavity brooder. young are cared for by both parents.
Have you bred Pelvicachromis taeniatus? Why not fill in a breeding questionaire?, or examine existing Pelvicachromis taeniatus breeding reports