Species Profile | Images | Breeding Report | Similar Species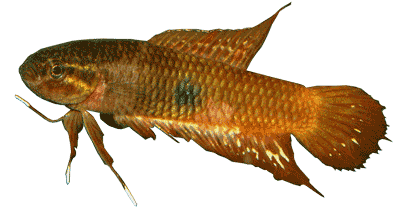 back to the labyrinth index
How to look after


Trichogaster microlepis


Moonlight gourami




Gunther, 1861

(Other members of the genus Trichogaster)

ADULT SIZE: 14 cm

WATER CONDITIONS: Not critical

TEMPERATURE RANGE: 23-27 C

FOOD: Feed Trichogaster microlepis live and dried foods

DISTRIBUTION: This species comes from Thailand, Cambodia

(3) 1.5-2" MALE Dwarf Gourami Trichogaster lalius live freshwater tropical
Current price: $18.00
Time left: 27d 19h 41m
(6) 1-1.5" Sunset Honey Dwarf Gourami TR Trichogaster chuna Live Fresh Tropical
Current price: $30.00
Time left: 27d 19h 36m
AQUARIUM CARE: Like all gouramis, the moonlight gourami is used to slow moving waters, often vegetation choked, where conditions are often dark, and its feelers become a necessity.
Tankmates should be calm, and occupy the lower levels.
BREEDING: This popular aquarium species is a typical bubble nest builder. Nests are built from bublles under leaves and surface vegetation. The fry are very small and require infusoria as a first food.
Have you bred Trichogaster microlepis? Why not fill in a breeding questionaire?, or examine existing Trichogaster microlepis breeding reports