Species Profile | Images | Breeding Report | Similar Species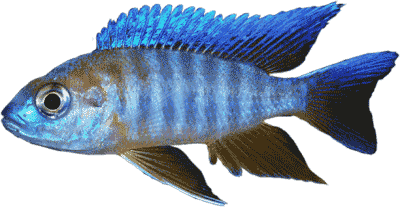 back to the cichlid index
How to look after


Pterophyllum scalare


Angel Fish




Lichenstein, 1823

(Other members of the genus Pterophyllum)

ADULT SIZE: 15 cm

WATER CONDITIONS: Moderately soft and acidic

TEMPERATURE RANGE: 24-28 C

FOOD: Feed Pterophyllum scalare live and dried foods

DISTRIBUTION: This species comes from Brazil, Ecuador, Peru

Silver Angelfish - Freshwater Quarter+ Size (5 Pack) Planted Tank Angel Fish
Current price: $17.95
Time left: 13d 7h 33m
Avatar Turkey Green Angelfish (Pterophyllum scalare "Avatar Turkey Green")
Current price: $18.64
Time left: 6d 4h 26m
AQUARIUM CARE: A very well-known and easy to care for species. Thrives in a large tank, with a good varied diet. Several different colour forms have been cultivated: black, white, gold, silver, orange, and mixtures of all of these(see the images for some examples). Generally peaceful, although a little more aggressive when spawning.
The angelfish thrives along the Amazon river, and up its tributaries. It lives amongst dense vertical roots where the stripes of the wild-type fish give it perfect camouflage. An aquarium set-up should be well planted at the edges, but also have roots or driftwood, and an open area for swimming. Best kept with peaceful tankmates; other Amazonian species such as tetras are ideal. Avoid fish with any tendancy to fin-nip.
BREEDING: Breeding is possible, with adult pairs spawning on a pre-cleaned leaf, or stone. As with many cichlids, the parents will guard their fry. If spawning takes place in a community aquarium, it is better to remove the spawning site to a seperate rearing tank, as other fish will eat the larvae.
Have you bred Pterophyllum scalare? Why not fill in a breeding questionaire?, or examine existing Pterophyllum scalare breeding reports
LINKS:
fishbase