Species Profile | Images | Breeding Report | Similar Species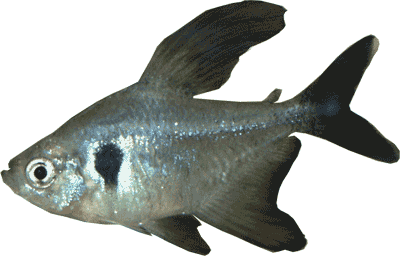 back to the characin index
How to look after


Hyphessobrycon herbertaxelrodi


Black Neon Tetra




Gery, 1961

(Other members of the genus Hyphessobrycon)

ADULT SIZE: 4 cm

WATER CONDITIONS: Moderately soft and acidic

TEMPERATURE RANGE: 23-27 C

FOOD: Feed Hyphessobrycon herbertaxelrodi live and dried foods. This species tends to inhabit the upper stratas of the tank, and although quite happy eating all manor of dried and frozen foods, certainly relishes free-swimming live foods (Daphnia, Artemia, Mosquito larvae) and, when available surface foods like fruit flies.

DISTRIBUTION: This species comes from Brazil

(12) Black Neon Tetra Hyphessobrycon herbertaxelrodi Live Tropical Fish
Current price: $35.99
Time left: 28d 16h 45m
(6) Black Neon Tetra Hyphessobrycon herbertaxelrodi Tetras Live Tropical Fish
Current price: $25.99
Time left: 28d 16h 45m
AQUARIUM CARE: A lively shoaling species, peaceful, and a good community fish. Although it's common name is the Black Neon Tetra, it is actually unrelated to the Neon Tetra, Paracheirodon innesi. However, like the aforementioned, it does hail from similar environments in South America, most notably the Paraguay River drainage areas of Brazil. As such it prefers to live in a dark-bottomed tank, well planted, with soft water; although it will tolerate harder water.

Like all tetras it should be kept in a shoal of at least 6-8 individuals.
BREEDING: A typical egg scattering species. A special breeding tank with a substrate of marbles, as described here is ideal for breeding this species. Spawning takes place usually in the morning; eggs hatch 36 hours later. Use very soft acidic water.
Have you bred Hyphessobrycon herbertaxelrodi? Why not fill in a breeding questionaire?, or examine existing Hyphessobrycon herbertaxelrodi breeding reports
LINKS:
fishbase