Species Profile | Images | Breeding Report | Similar Species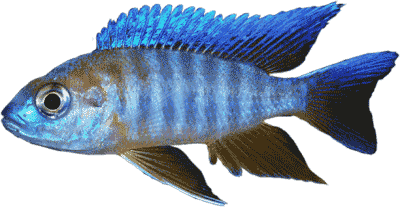 back to the cichlid index
How to look after


Symphysodon aequifasciatus


Discus




Pellegrin, 1904

(Other members of the genus Symphysodon)

ADULT SIZE: 22 cm

WATER CONDITIONS: Moderately soft and acidic

TEMPERATURE RANGE: 26-30 C

FOOD: Feed Symphysodon aequifasciatus live and dried foods

DISTRIBUTION: This species comes from Brazil

5 x Assorted Discus (Symphysodon aequifasciatus) - Youngsters!
Current price: $15.76
Time left: 2d 9h 43m
Live Discus Fish - Checkerboard Pigeon
Current price: $70.00
Time left: 17d 16h 1m
AQUARIUM CARE: There are both wild, and commercially bred forms of discus. Colors and patterns are numerous; most are very attractive. They are a shy fish that prefers shoals of smaller dither fish, tetras (especially cardinal, and rummy-nosed tetra) and pencil fish as tankmates. Do not keep with other cichlids! They are also susceptible to paracitic infections. Water quality is important when keeping discus. See the section on Amazon biotope aquariums
BREEDING: A pair will spawn on a pre-cleaned leaf or rock.
Have you bred Symphysodon aequifasciatus? Why not fill in a breeding questionaire?, or examine existing Symphysodon aequifasciatus breeding reports